META Renegeration, mercury contamination
META Regeneration specialises in the clean-up and recycling of mercury wastes.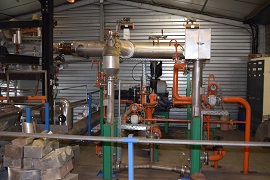 Its recognised know-how is in the extraction and refining of mercury extracted from used batteries, thermoluminescent powders, land, polluted rubble and glass, and dental amalgams, etc.
The treatment of mercury waste involves the capture of the mercury that will be refined and reused in the chemistry and speciality chemicals sectors.
Its industrial machines are very recent, including a static distillation furnace and thermal desorption unit, technology which cuts in half the energy consumption and to one tenth the environmental impact. Another distillation furnace will be operationnal during the 2nd half of year 2017.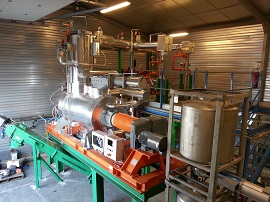 Both demercurisation lines at META Regeneration are the only ones operating in France. The quantities of mercury waste in France (except for used button/watch batteries) are plentiful and in line with the processing capabilities of the META Regeneration site.
META Regeneration operates a plant in Château-Arnoux-Saint-Auban in the department of Alpes de Haute-Provence. The annual processing capacity is Above 4000 metric tonnes of incoming mixed mercury-based waste.
The site includes, besides the demercurisation facilities, machines for grinding, and for sorting and sifting. The Industrial machinery is efficient, both technically (high recycling yields) and at the environmental level.