Broplast, recycling complex plastics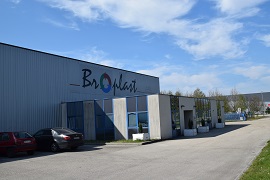 Izernore is the main site of BROPLAST, specialising in the recycling of complex plastics.
The plant processes more than 7 000 tonnes of material per year and has 3000 m² covered and 15,000 m² of freehold outdoor storage capacity.
The company recycles across a number of different activities:
Complete grinding
Grinding thermoplastics,
Shredding, grinding and separation of complex plastics,
Ground material trading,
2nd choice material trading.
The plastics industry in Ain comprises 662 companies and 15 600 workers and is worth a total of 2.4 billion Euros turnover. The valley in which the plant is situated, counts for about 600 companies related to the plastics industry.
BROPLAST has entered into a partnership with INSA Plasturgie which trains engineers, particularly for the field of plastics.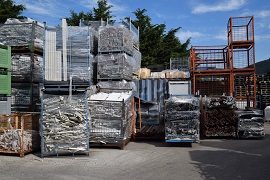 Through its installations sited directly at its customers, BROPLAST can be credited not just with the reuse of second-life materials, but also for bringing solutions to processors for the treatment of complex plastics that would otherwise have been destined for landfill.
With the expertise developed on its main site of Izernore, we provide a very effective economic response to OEMs receiving the BROPLAST service within their production facilities.